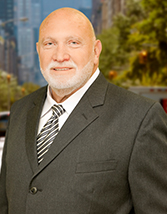 Bernie Schachner
Licensed Real Estate Salesperson
O: 718.645.1665
M: 917.287.3743
Bernie Schachner is a staple to the Brooklyn community as he was born, raised, and currently resides in Marine Park. Mr. Schachner witnessed first-hand the transformation of Brooklyn and the evolution of its neighborhoods.
Mr. Schachner is a licensed Coast Guard Captain and a New York State safe boating instructor. He also donates his time to removing abandoned boats from Jamaica Bay that can damage the ecosystem. He was previously the General Manager of various automobile dealerships in Brooklyn and was responsible for the extensive training of several high level sales teams. His background in sales and customer service has driven his success in the real estate forum.
Since joining Madison Estates, Bernie is quick to close and deliver exceptional customer service, which is best depicted by his referrals of eager buyers and sellers. Whether it is working with new development sites, fixer-uppers, and properties big or small – Mr. Schachner has the track record of success others can only aspire to.