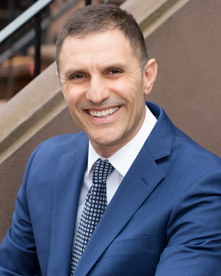 Peter Mancini
Licensed Real Estate Salesperson
O: 718.797.2222
M: 917.916.5126
Mr. Mancini is a highly recognized real estate broker best known for his straightforward approach and personal touch, which puts clients at ease and sets them up for a successful transaction.
Concurrently with his role at Madison Estates, Mr. Mancini is a music teacher at PS.164 in Borough Park. He was featured in a documentary entitled, "Hallelujah," which highlighted the importance of music education. The short film follows Mr. Mancini as a New York City elementary school music teacher, while he and his students prepare for a big concert. His students come into the classroom not knowing a thing about music and they leave entering specialty schools for the arts. He is also fluent in Italian and English, with a proficiency in Spanish.
The skills acquired from his educational profession and musical background act as a backbone for Mr. Mancini's career in real estate. Clients praise his professionalism and conscientious attitude. He spends quality time with clients, listening to their needs and working non-stop until he finds them the right place to call home.
Mr. Mancini is heavily involved within the Brooklyn community through his philanthropic work and is a Consigliere for the Van Westerhaut Mola Club. He is a graduate of Xaverian High School and attended the New York Institute of Technology, while graduating with a B.S. in Education with a specialization in music at Hofstra University. Mr. Mancini holds a masters degree in Education from Touro College.
He currently resides in Bay Ridge with his wife and 2 kids.